The iron in the blood is critical to ensure that the organism can synthesize the red blood cells and hemoglobin. They carry oxygen from the lungs to all the cells of the body, an essential one when someone is suffering from anemia, resulting to many effects that we already know: fatigue, brittle hair and nails, paleness and palpitations. Why not discover a remedy that is healthy and tasty? Let's discover together.
Juices to treat anemia:
 Beets and carrot juice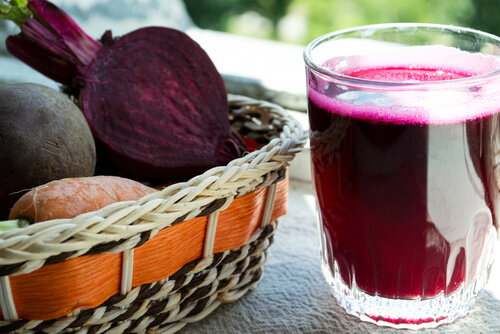 Beets contain an excellent amount of iron that helps treat and prevent anemia.  Adding carrots to it helps facilitate iron absorption, along with brewer's yeast, another excellent ally for iron deficiency.
Ingredients
One beet
1 carrot
2 tablespoons of brewer's yeast
One glass of water
Preparation
Start by washing and cutting the beetroot and carrot. Put them in a blender with a glass of water. Once the mixture is evenly blended, add the yeast. Drink it in the morning.
Parsley juice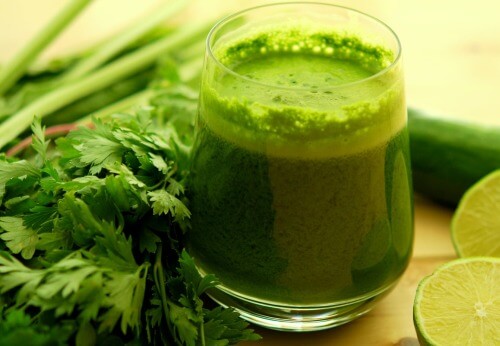 The flavor is a bit 'strong, but we assure you that it is an excellent remedy to treat anemia. Parsley has a high iron content and if you combine it with lemon juice will help to assimilate it even better. You can drink it before the main meal of the day.
Ingredients:
a bunch of parsley
a lemon
a glass of water
Preparation
Start as always by washing the ingredients well. Then, chop the parsley and put it in the blender with a glass of water. After that, squeeze the juice from one lemon. Once ready, add it to the glass of water and parsley. The flavor is a bit 'strong, but try to drink it it`s  a necessary medicine to treat your anemia. Remember that parsley is much better absorbed by the intestine when it is combined with lemon juice.
Spinach, beetroot and watercress juice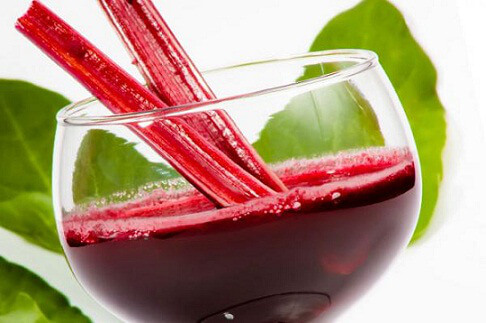 Ingredients:
It is a very nutritional juice and with an incredible intake of iron. Use s vegetables with greater amounts of this essential mineral: spinach, watercress, radishes and beets. A tasty juice to drink before dinner, for example. It is an ideal ingredient for your daily nutrition and to treat your anemia.
Ingredients:
5 bunches of watercress
3 radishes
a beet
2 bunches of spinach
a glass of water
half a tablespoon of yeast
Preparation
Wash all ingredients. Now add the watercress, radishes, spinach and beetroot (cut into small pieces) in a blender. Add the glass of water and you get a smooth mixture. Once you obtain the juice, add the small dose of beer yeast, a perfect ingredient to increase the amount of iron. Drink it slowly. It is necessary that these juices are drunk always freshly made, in order to benefit from their nutrients required for intake of iron, which is essential to treat anemia.
Do not hesitate including these juices in your diet that you prefer, but always take them daily.